! start of body>

<! start the banner as a table >
<! logo > <! had to be a separate table for bgcolor not to spill over >
<! end of logo >
<! put banner header here >

Software Products for the Radiological Sciences

<! end of center header in banner >
<! search button in banner >
<! end search button in banner >

<! end of top banner > <! start of main menu horizontal> <! end of main menu >
MillComp
This program will manufacture compensators on any end milling machine that uses G and M codes. See the manual below for a list of the codes the program uses. FDA 510(k) K011845
Features:
The program supports machines with a tool changer.
The program will drill mounting holes in the compensator that will then provide a positive lock between the central axis and the holes.
The patient name and orientation information can be scribed around the perimeter of the compensator.
A ball end mill is used to mill the compensator surface. A succession of smaller ball end mills may be used to work on any areas where the larger tool did not fit.
The program will reproduce any surface given to it. The surface can be specified on divergent rays. The compensator may be thick.
Below is a surface displayed by MillComp.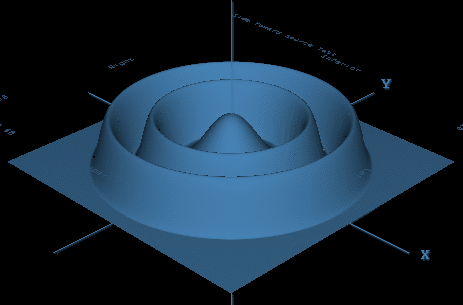 Below is the corresponding surface milled by MillComp (tested here in styrofoam).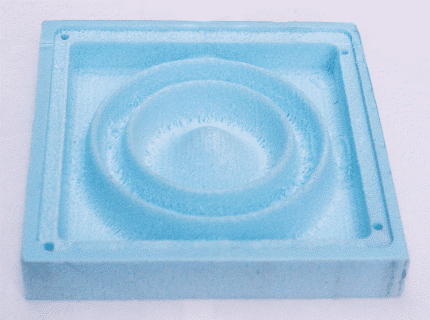 Return to homepage Math Resolutions, LLC
5975 Gales Lane, Columbia, MD 21045

support@MathResolutions.com
© copyright 2001 by Math Resolutions, LLC